Simplify your skin routine with a face oil made of essential oil blends of the most potent and effective botanicals to rebalance your skin microbiome and glow. This 3 in 1 product is used to cleanse, moisturize and protect the skin.
✅ High-Quality Ingredients
✅ Made for Your Skin
✅ No Fillers or Preservatives
✅ Fresh So More Effective
✅ Personalized Soul Rituals
✅ Formula Adapts to You
Luxury Skincare Customized
Luxury Skincare is not buying an expensive product that is one formula for everyone. Luxury skincare is a custom formula made just for you.
Personalized Soul Rituals
No Fillers or Preservatives
3-in1 Formula - Cleanser, Moisturizer, Protects & Seals Skin
100% Happiness Guarantee!






"K Sahai is an industry leader when it comes to luxurious, natural and effective skincare products. Highly recommend this beauty brand!"
"Products with 100% natural extracts bring a feeling of freshness and refreshment, making skin more healthy and glowing. A great choice for all skin types!"
"K Sahai face oil made my skin feel supple and the rituals left me starting and ending my day feeling at peace. Thank you for this wonderful product!"
Results after two weeks of use
"My skin has never felt this smooth and hydrated. Not to mention, my hyperpigmentation is virtually gone within two weeks!"
Before
After

Before

After

Before

After

K Sahai Helps You Achieve Your Dream Skin
We focus on helping you glow inside and out

Personalized To Work For You
Your face oil is tailored to your unique skin type, concerns, goals and ethnicity.
Fresh, Botanical Plant Oils
We only use organic or wild crafted oils that have gone through rigorous testing.

Custom Human Design Rituals
Our skin can not glow if we are stressed or not feeling calm. We combine your custom face oil with self care rituals to allow you to glow inside and out.
Your face oil can be used in a variety of ways, such as a daily moisturizer, a makeup primer, and treatment for specific skin issues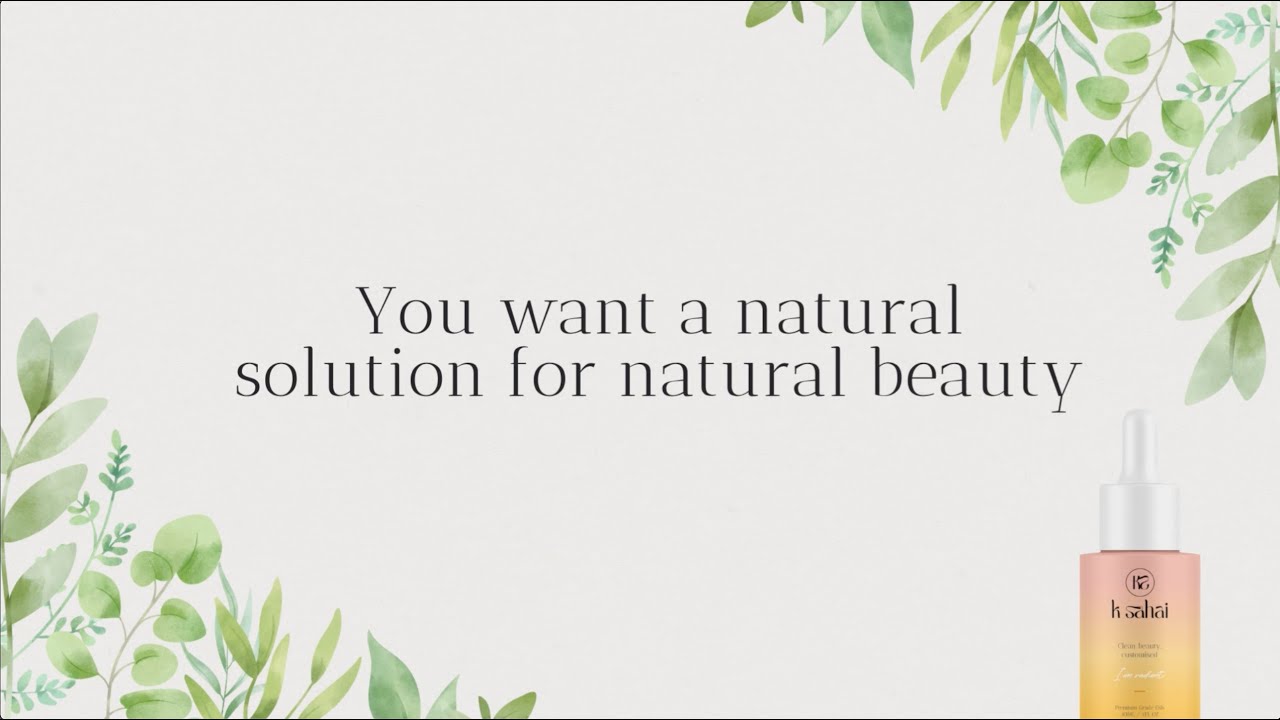 Formulas Focused on Skin Microbiome
Just like you repair your gut microbiome by eating fresh fruits and vegetables (minimizing processed food), you rejuvenate your skin's microbiome by using fresh plant oils (minimizing chemicals, acids, preservatives). When your skin's microbiome is working well, it will exfoliate, hydrate and protect.
Our products provide scientifically proven skin improvement crafted in elegant formulations for customized skincare regimens that repair your skin's microbiome.
of users saw a difference in the elasticity of their skin in two weeks
of users saw a reduction in dark spots or issues with hyperpigmen-tation
saw a reduction in fine lines and wrinkles
Customized uniquely for you

1 product replaces 12 steps

Formula evolves with the seasons

Clean, non-toxic, paraben-free, cruelty free

Simple 1 step process to support skin microbiome to do the rest
Doesn't evolve with the seasons

Preservatives, chemical, fillers

Trying to keep you on many different products

Achieving Radiant Skin Is Just One Drop Away
For optimal outcome, gently massage the product into your skin both am & pm.
Although designed for the face, this facial oil can provide benefits beyond. Consider applying it to your hair to manage unruly strands and hydrate split ends, or utilize it on your nails to moisturize dry cuticles.
Employ it as a makeup primer by dispensing a few drops onto your moisturized skin for an impeccable, natural-looking, and dewy complexion.
A little goes a long way with face oil, so start with a small amount and gradually increase if needed. I would recommend 2-3 drops to fully reap the benefits of your custom oil!
All oils are carefully lab tested for purity & potency
All products sold on the market are committed to not testing on animals
Produced entirely from natural ingredients, safe for all skin type
We are committed to positive impact and use sustainable packaging and manufacturing practices by only making what you need.
What Our Customers Are Saying
What A Soothing Skin Care Treatment!
"The K Sahai Custom Oil is a soothing skin care treatment that hydrates the skin without causing oiliness."
"The formula sinks into the skin very quickly. There is virtually no drying-down time needed. I use this as my face oil, and it helps to plump and smooth my skin."
Wonderful Product For Sensitive Skin!
"I absolutely love this brand. I use it for all of my skin care especially for my acne. Goes on really nicely as well. I use this first then put on my moisturizer and then go on with foundation."