Juniper Berry {Juniperus Communis}
Acacia Senegal Gum Extract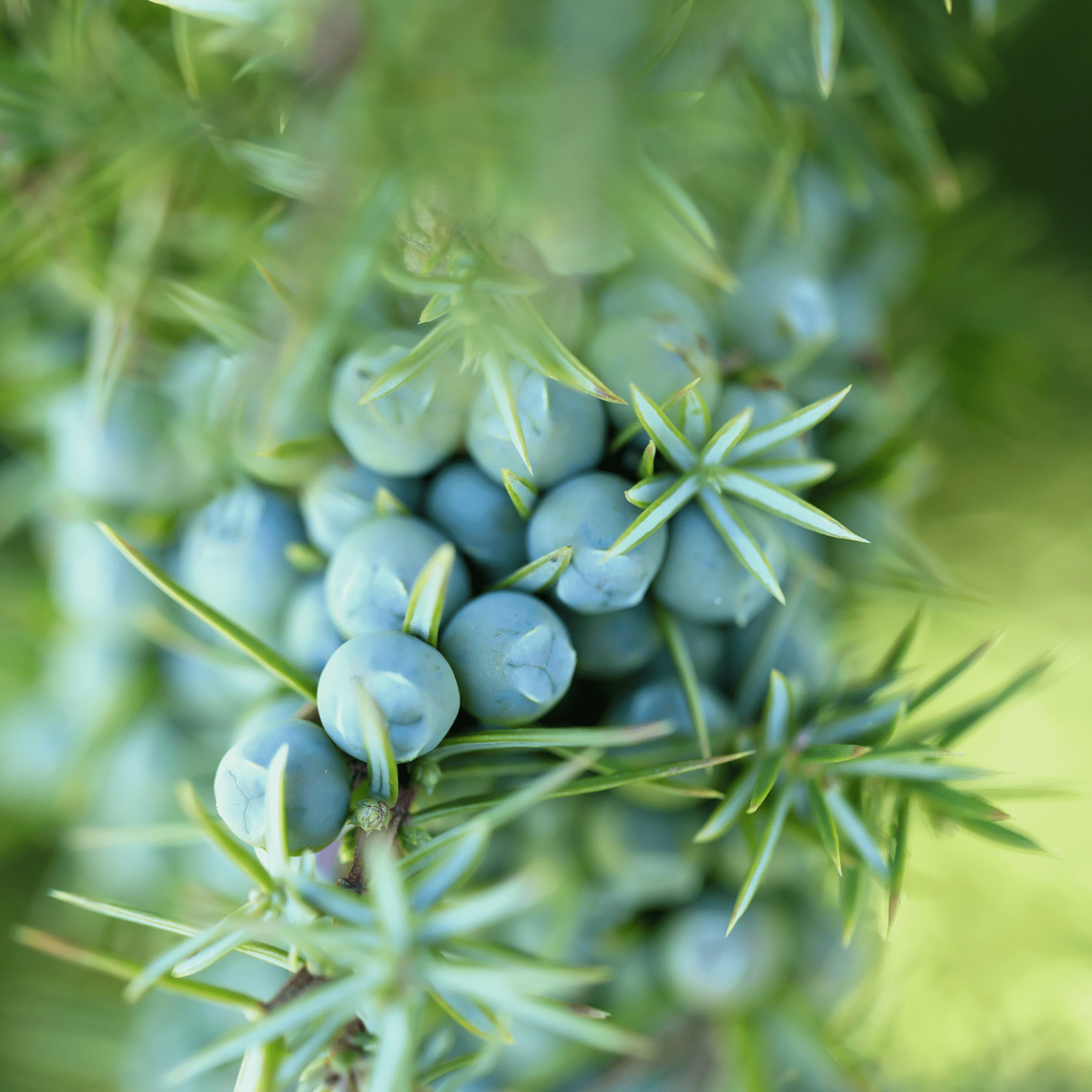 Radiant. Hot. Curative.
History:
Traces of Juniper Berry oil have been found in home dwellings and in clay pots dating from over 4,000 years ago. Initially celebrated for its antiseptic properties, Juniper Berry was used by everyone from the ancient Egyptians during burial ceremonies to medieval Europeans anxious to ward off cholera and typhoid.
Source:
We source Juniper Berry from wild-crafted plants in Macedonia, where only the berries themselves, which take a minimum of three years to ripen, are distilled into this much sought-after essential oil.
Proven Benefits:
A powerful antirheumatic, Juniper Berry relieves chronic pain and swelling and works wonders on bloating and edema. It also aids the digestive system to help combat obesity and overindulgence.
Current GC-MS Report:
Click here to view the current gas chromatography-mass spectrometry report for the Juniper Berry essential oil used in our blends.
Scientific Evidence: 
Antibacterial and antifungal activity of Juniper Berry oil 
Multichannel thermometric study of skin temperature changes in humans while inhaling essential oils 
Used In These Blends: