Jojoba Oil Benefits
Acacia Senegal Gum Extract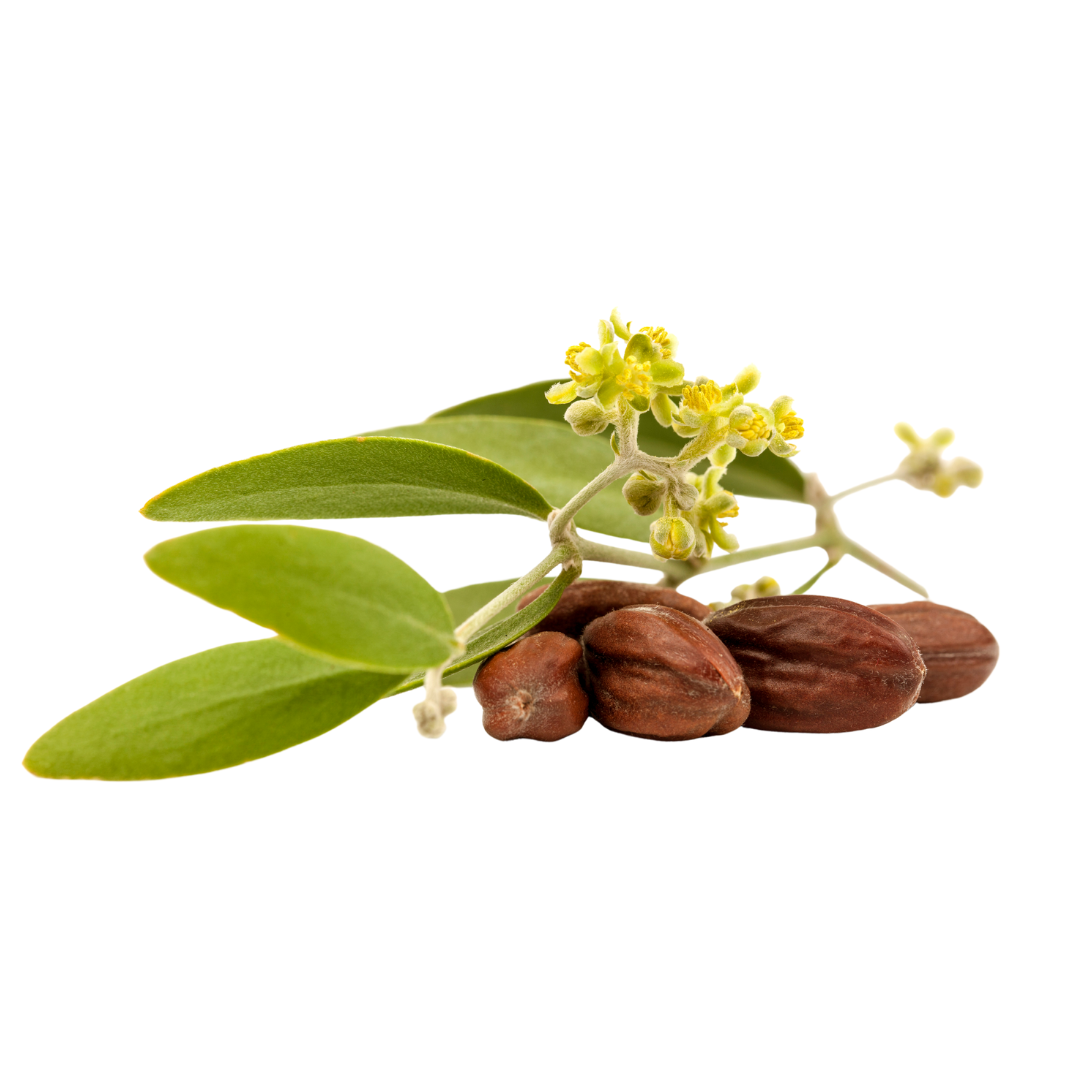 Jojoba Oil | Simmondsia chinensis
Source: Israel
COA | SDS
About Jojaba Oil 
Jojoba oil is a form of plant oil extracted from the jojoba plant's seeds (Simmondsia chinensis). Due to its hydrating and nourishing characteristics, it is widely found in skin care and cosmetic products.
What are the benefits of Jojaba Oil?
Rosehip benefits include: 
- Improving the skin barrier
- Soothing dry skin
- Delaying signs of aging
- Cleanses skin 
Helps with these skin concerns: 
Jojoba oil's water control properties can improve the overall softness of the skin and contributes to improved skin movement, preventing cracks or tears that can develop on the surface. 


Frequently asked questions about Jojoba oil: 
Q: What is jojoba oil?
A: Jojoba oil is a type of plant oil derived from the seeds of the jojoba plant (Simmondsia chinensis). It is commonly used in skincare and cosmetic products due to its moisturizing and nourishing properties.

Q: In what ways is topical application of jojoba oil beneficial to the skin?
A: Jojoba oil is a non-greasy and lightweight oil that is easily absorbed by the skin. It helps to hydrate and moisturize the skin, soothe irritated skin, reduce fine lines and wrinkles, and improve the overall appearance of the skin.

Q: Is jojoba oil suitable for all skin types?
A: Yes, even sensitive skin can benefit from using jojoba oil because it can be used on all skin types.

Q: Can jojoba oil be used as a carrier oil for essential oils?
A: Yes, jojoba oil can be used as a carrier oil for essential oils. This means that it can be used to dilute essential oils, making them safe for topical use.

Q: How can I use jojoba oil on my skin?
A: Jojoba oil can be used directly on the skin, either as a standalone product or in combination with other skincare products. To use, simply apply a few drops of oil to your hands and massage into the skin, paying special attention to areas that are dry or dehydrated.

Q: Is jojoba oil safe to use during pregnancy?
A: It is best to consult with a doctor before using any new skincare product during pregnancy. However, jojoba oil is generally considered safe for topical use during pregnancy.
Used In These Blends: