Refinery29: These Beauty Products Might Just Cure Your Insomnia
"Ahead, some of our favorite products for alleviating insomnia and encouraging sleep.
The road to sleep is an especially rocky one for insomniacs who neither want to mess with sleeping pills or risk smelling like the back room of a soap shop. But for even the most fragrance-averse, there's this straightforward blend of palmarosa, sandalwood, vetiver, and ylang ylang, which is light, pleasant, and easy to love — never overpowering or in-your-face.
21 Drops
Sleep Essential Oil Blend, $33, available at
21 Drops.
"
Read the full article
here
!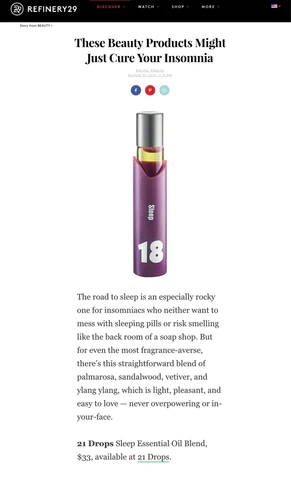 Originally Posted August 2017