Babyation: 21 drops - The Smell of Success
This mom of three combined her dedication to wellness with her passion for nature to hone the healing powers of plants. The vision of 21 Drops is to take the guesswork out of essential oils by creating unique blends to address common ailments like stress, sleep problems, congestion, and pain. And best of all, they come in easy-to-use rollerballs that are perfectly portable and mess-free.
We talked with Cary about how essential oils work, how she juggled three kids and a burgeoning business, and how she ultimately defines success.
Read the full article
here
!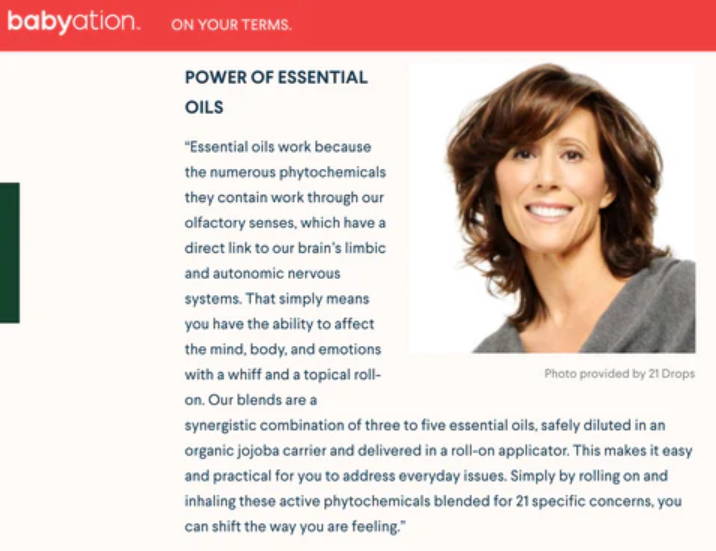 Originally posted September 01, 2017